Rental Application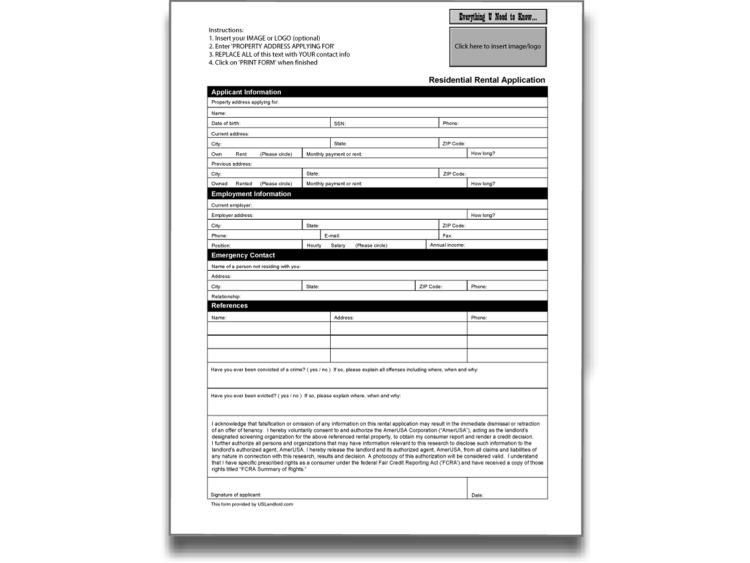 For Individual Landlords and Professionals
RealSerious.com offers a standard rental application that may used by both indiviudal landlords and professionals for tenants and cosigners across the United States.

Multiple Components to Choose From
Available components include personal references, employment information, eviction and criminal history questions, prior landlords and much more for a professionally printed legal document. You may even create your own acknowledgement and authorization text if you choose not to use the standard one provided.

Preview and Edit Endlessly
To ensure your rental application is absolutely 100% correct before your tenant is asked to complete it, you'll be able to preview the entire pdf form and easily make changes as many times as you need.

Learn more about RealSerious.com: