Residential Lease Agreement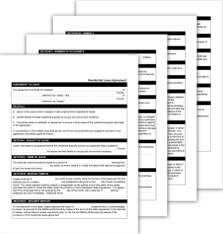 For Individual Landlords and Professionals
RealSerious.com offers a standard residential lease agreement that is state specific and used by both indiviudal landlords and professionals across the United States.

No More Handwritten Rental Agreements
Fill in your terms and conditions online for a professionally printed legal document. The only handwritten part will be the signatures just above the pre-printed names.

Preview and Edit Endlessly
To ensure your agreement is absolutely 100% correct before it is executed between you and your tenant, you'll be able to preview the entire pdf agreement and easily make changes to your entries as many times as you need.

Learn more about RealSerious.com: