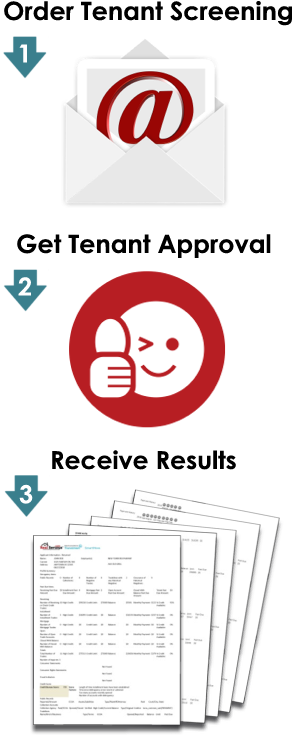 Tenant background checks from Buffalo to Worland...
Get a Wyoming tenant credit report with just your tenant's name and email address.
Wyoming Landlords & Real Estate Agents
A Wyoming tenant screening service for landlords and real estate agents who don't want to be inspected, but need to screen their tenants for credit and eviction records without any paperwork required.
Wyoming Tenant Screening Service Areas
Buffalo, Casper, Cheyenne, Cody, Douglas, Evanston, Gillette, Green River, Jackson, Lander, Laramie, Powell, Rawlins, Riverton, Rock Springs, Sheridan, Torrington, and Worland, WY
Screen Your Wyoming Tenants Today
• Official Credit Report
• Credit Bureau Credit Score
• HOA and COA Compliant
• Reported Employment
• Chapter 7 & 13 Bankruptcy Filings
• Monetary Judgments (Eviction)
• Returned Check Collection Accounts
• Unpaid Utility & Landlord Collections
• Credit Card, Loan & Mortgage Payments
• Security Deposit Recommendation
• National Criminal Record Search*
• Criminal Data from ATF, DEA, FBI...
• U.S. Secret Service, Customs & Marshals
• National Sex Offender Registry
• OFAC Terrorist Watch List
*Criminal data is subject to federal, state and local laws which may limit or restrict our ability to return some records. Criminal results not available for Delaware, Hawaii, Kentucky, Massachusetts, South Dakota, and Wyoming.